A small company with the trust of the big customers
Expert knowledge and valuable network!
IRQ Technology AB was foundedin Vänersborg-Sweden, in 2006 by Leif Johansson who has worked with IR equipment since the 80s, of which as development and application manager at market-leading IR companies for 17 years. Since 2020, the company is owned by Sara Fagerlind, but Leif continues to work as a Senior Advisor.
IRQ Technology AB alsohas a well-developed network with local and international contacts and partners on several levels, which means that we can offer our customers the best possible service.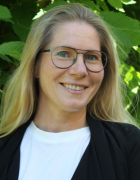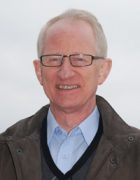 A small company with the trust of the big customers!
Our business concept is to offer high-quality products and services in IR technology that lead to increased production efficiency and a reduction in customers' electricity consumption and maintenance costs in their existing IR installations. Our customers are often found in the paper and steel industry, but we work with all types of companies that use IR in some type of process that includes heating, curing or drying.
Since the company was founded, we have enableddeliveries with a total installed IR power of about 400 MW!
Feel free to contact us through the contact form if you have any questions about our products or services.